Also known as COAWA

Established in July 1992 COAWA is an incorporated cat registering and advisory body affiliated with The Australian Cat Federation Inc. (ACF)
DISCLAIMER
Owners Association of Western Australia ( COAWA ) website, while care is taken to ensure accuracy, COAWA cannot guarantee that information expressed here is correct and recommends that users exercise their own judgement and care with respect to its use.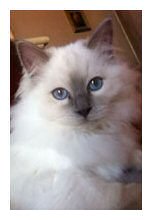 Disclaimer of Liability
COAWA makes every effort to ensure that the content of our web sites is accurate and current, but make no warranty or undertaking, whether expressed or implied as to the content's accuracy, nor do COAWA assume any legal liability, whether direct or indirect for damage or loss.
Links to Other Sites
References and links to other internet sites are for informational purposes only and should not be constituted as an endorsement of those sites, the information, views, opinions or standards that they provide.
COAWA is not responsible for the relevance or accuracy, currency and reliability of information found on those sites.
Third Party Content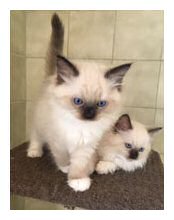 Some of the information provided on this web site is supplied by third parties. It is important that all users understand that third party information is not provided or endorsed by COAWA. Please be aware that we have not necessarily checked third party content.
COAWA does not guarantee the informations accuracy and denies and responsibility for loss or damage.
Endorsement
The listing of a person or organisation in any part of this web site in no way implies any form of endorsement by COAWA of the products or services provided by that person or organisation.

Neither ACF or CCCA recognise The Independent Cat Council (AICC) in any way. We do not accept their pedigrees and so COAWA will not register cats or kittens from this organisation.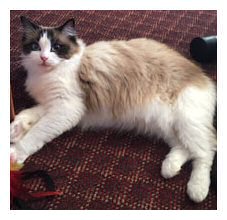 COAWA provides all services related to the registration of pedigree cats and provides the opportunity to meet and interact with other breeders, owners and other cat lovers. COAWA also register Companion cats which are non-pedigree or desexed pedigree cats.
COAWA Affiliated clubs organise regular cat shows which showcase a huge range of cat breeds including kittens, adult cats and companion (or domestic) cats.
COAWA has six affiliated cat clubs, a panel of experienced judges including three all breeds judges and seven sectional judges.
PEDIGREE CATS
This statement applies to user interactions with the Cat COAWA provides all services related to the registration of pedigree cats and provides the opportunity to meet and interact with other breeders, owners and other cat lovers. We provide certified pedigrees which, together with our cats and kittens, are accepted both by overseas and interstate registering bodies, Our breeders operate under our Code of Ethics and our Breeding Rules and kittens bought from these breeders are registered.
COMPANION CATS
From the beginning COAWA has opened its membership to owners of non-pedigree or pedigree desexed pet cats. Owners can record their pets in our Companion Cat Register and enter them for competition in their own Companion Cat Shows or in special sections at Pedigree Cat shows.
Pets may earn a companion cat title and this has proved an excellent way to promote better owner responsibility and the desexing of pets
CAT SHOWS
Members of affiliated clubs stage a number of Championship and Companion Cat Shows each year as well as seminars and workshops. They also organise and participate in the Cat Sections of the Perth Royal Show and the Osborne Park Agricultural Show.
ADMINISTRATION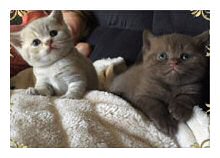 COAWA's Administrative Committee (AdCom) consists of an elected Delegate from each Club and three independent representatives elected a the AGM. Committee members may serve for 3 consecutive years after which they must stand down for one year before becoming eligible for re-election. AdCom meets monthly and all members are welcome to attend these meeting as observers. The Annual General Meeting is held in December.
OFFICE
Our office is situated at 8 Patterson Avenue in the Claremont Showgrounds (within sight of the Davis Pavilion) and is open Monday, Wednesday and Friday between 10am and 2pm. If you wish to visit the office could you ring ahead. We are happy to help with your enquiries.
If you require further information about COAWA or general advice about cats please call the office where your enquiries will be treated with courtesy and understanding.
If you like what you see why not considering joining us? We love to welcome new members.
There are several membership levels ranging from junior membership for young cat lovers to associate memberships for feline associated organisations.

Membership runs from 1 November to 31 October.